D. Cory Bilton
Helping when you need it most.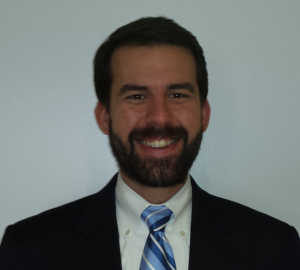 I represent people injured by someone else's reckless or negligent actions. People get hurt unexpectedly. No one sees it coming. No one is prepared to be injured. Few people have any prior experience with being physically injured by someone else, either. The result is that injured people need a lot of help. Recovering physically tends to be all-consuming. But injured victims must deal with so many other new concerns at the same time; debating treatment options, paying medical bills, coordinating insurance coverages, missing time from work, and proving the liability of the wrongdoer. As a personal injury attorney, I get to shoulder some of these additional burdens for my clients. I enjoy getting to tell my clients, "I'll handle it. You focus on recovering."
This is why I practice personal injury law; I get to help real people who unexpectedly find themselves with real problems.
My Clients
Most people I help are busy living life when they are unexpectedly injured. Before being injured, they are just normal people. Like many people in Virginia and Maryland, they often work long hours each day. They often have difficulty finding free time in their schedules. They typically enjoy sports, or the great outdoors, or physical activities. They have families that depend on them to be healthy and whole. They are responsible and reliable. Then they get hurt by someone else's careless or reckless behavior. When this happens, life comes to a screeching halt. After being injured, everything is different. Now there are doctors appointments or physical therapy visits. Now there are disputes with the insurance company or the wrongdoer. Now many physical activities are limited. Now it is impossible to keep up with the same daily demands. For most of my clients, life after an accident is much worse than before.
When I Can Help
I help people injured in many different contexts. Some common scenarios involve bicycle accidents, vehicle collisions, medical malpractice, or the wrongful death of a loved one. But people can be injured in less common ways, too. I listen to the details of a case and explore legal remedies for an injured victim, no matter the context. While helping my clients seek compensation for their injuries, I am also able to help them navigate their rights under their own insurance coverages, negotiate for them with the wrongdoer or his insurer, and lead them through litigation or trial, if necessary. At different times in the process I take on different roles: I am a listener, I am an explainer, I am an investigator, and I am an advocate.
My History
Prior to starting the Bilton Law Firm, I represented the injured at the law firm of Mesirow & Stravitz and later Mesirow & Associates. Before law school, I worked as a deckhand aboard ocean-going tugboats in the pacific northwest, as a restaurant cook, as an economics tutor, and as a laborer at a lumber mill and with a drywall subcontractor. I have a lovely wife named Kathleen and a beagle named Baxter. When I'm not practicing law, I enjoy bicycling, cooking, camping, and reading.