CIVIL LAWSUITS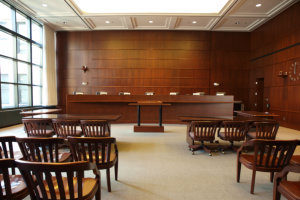 Some disagreements cannot be solved by negotiation alone. Some disagreements need to be resolved in court. When communication breaks down and common ground cannot be found, bringing the dispute to court may be your best and only chance to reach a fair resolution. While television portrays every lawyer making appearances in court, the reality is that very few lawyers represent clients inside a courtroom. So if someone is taking advantage of you and you need to file a lawsuit, not just any lawyer will do.
I can help. I do represent clients in court. I am licensed to practice law in all three local jurisdictions–Virginia, Maryland, and Washington, DC. So no matter where the dispute arises in the Washington, DC area, I can represent you. Whether the case involves a breach of contract, negligent act, damage to your property, misrepresentation, fraud, or a consumer contract, I can help you present it to a judge or jury. Let me speak up for you.
Local Counsel
If you are a lawyer or law firm from outside the Washington, DC area with a matter that needs to be filed here, I can be your local counsel. Virginia, Maryland, and Washington, DC are geographic neighbors, but many local laws and procedures developed independent of neighboring jurisdictions. Whether you just need help with local procedure and filings or you want a full-fledged co-counsel at the table with you, I can help you in any local court in the area. Depending on the type of case you are filing, I can usually offer you an hourly, flat fee, or contingency option. Contact me to discuss your case and find out how I can help.