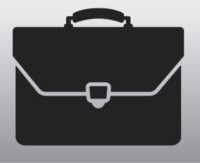 Hiring a Lawyer
Frequently Asked Questions

I like people that ask a lot of questions. But not every answer can fit in a FAQ. What follows is general information and is not intended as specific legal advice (please check out my disclaimer).
Does it Cost Money to Talk with a Personal Injury Lawyer?
Usually not. I give free consultations to anyone. Since most of the cases I take, I do so on a contingency basis, the initial consultation provides an opportunity for me to evaluate the strengths and weaknesses of your case. I don't charge for this. While I can't speak for all personal injury attorneys, I would say that if an attorney is going to charge you, they should tell you the cost before they talk with you.
What does it mean to take a case on contingency?
Taking a case on a contingency basis means that my attorney fee is a set percentage of the recovery. The implication of this is that if I don't recover any money for your injuries, I get no fee. Most of the cases I take are on contingency.
Do I need an attorney? Can I handle this matter myself?
If you are asking this question, then you should probably talk with an attorney. This is one reason why I offer free consultations; there is no financial barrier to you discussing your case with me. I only take cases where I think my involvement is beneficial for my client. So if I don't think I can help you, I will tell you up front. Generally speaking, pursuing a claim for personal injuries is a complex undertaking, especially in the Virginia, Maryland, and Washington, DC area. It is not just a matter of complexity either, it is also a matter of time. Many steps in pursuing an injury claim are time-consuming and labor intensive. Even the simplest claim can become a more serious undertaking over time. Again, it is best to discuss the details with an attorney directly.
How do I hire a personal injury lawyer?
First, call the lawyer to arrange an initial meeting, or consultation. At this initial meeting, you'll share details about your case and the lawyer will offer you a summary about how the process works. After discussing your case with me, or any lawyer, both you and the lawyer have to decide whether to work together to pursue your injury claim. It is a two way street. While it is a professional relationship, personalities matter. Especially in personal injury cases, the lawyer is going to get to know a lot about you. Over the course of your case, you are going to get to know a lot about the lawyer, too. So don't make your decision to hire a lawyer lightly. Make sure you feel comfortable with the vibe the lawyer puts off. The lawyer will be making the same assessment about you. During your first meeting, if the lawyer is willing to take your case, you will be offered a representation agreement to read and sign. When you sign that agreement, you have a lawyer, and the lawyer has a client.
How do I decide which lawyer to choose?
You will find many answers to this question on the internet. Most lawyers will tout their victories, awards, or online ratings. But a lot of your experience with a lawyer comes down to personalities; both yours and his. You may find the best lawyer around to be insufferable. If you feel this way, your experience with that lawyer will probably not be good. Likewise, the lawyer might also not get along well with you. You and your lawyer are going to working as teammates on your case. While it is important that you pick a lawyer that is licensed to practice in your jurisdiction and handles the type of case in which you were involved, personalities matter far, far more than most lawyers acknowledge. You and your lawyer don't have to be friends (in fact, your lawyer is not your friend). But you do have to appreciate your lawyer's style, be comfortable with his professionalism, and feel that he's looking out for you. If you don't have this impression of your lawyer, then you probably won't have a good experience with him. When you are picking a lawyer, remember that you need one that will work for you, not for everyone else.