D. Cory Bilton
Attorney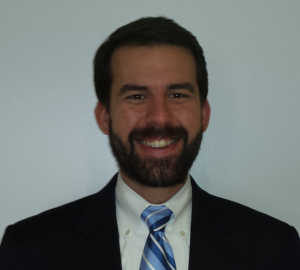 Before becoming a lawyer, I spent time as a tugboat deckhand, a restaurant cook (at such fine establishments like The Cheesecake Factory and Applebees), a factory-worker at a lumber mill, and a day-laborer for a drywall company. This is just my list of employers from after I graduated college. I knew from the start not one of these jobs would last. I have since realized the reason why was that I needed to do something where I get to help people with real problems. In each of my past jobs, I was too far removed from the client to be able to connect my work to their wellbeing. I started working with accident victims while going to law school at night. From early on, I was hooked. I started my own law firm so that I could choose the people I wanted to help and would get to work with every client on every case.
I am a member of the bar in all three local jurisdictions: Washington, DC, Virginia, and Maryland. This means that I can help people injured anywhere in the entire DC metropolitan area.
I enjoy helping injured bicyclists, but I also like to ride. I commute to the office by bicycle as often as I can (via the Custis trail and the Roosevelt bridge). I am fortunate to have never been hit by a vehicle, despite many close calls. But I have been involved in quite a few crashes over the course of my life. The most recent one, which happened a few years ago, left me with a broken rib.
Practicing law takes a lot of time, but I also spend a lot of time being a father and husband. Talk with me for long enough and I'll probably show you pictures of Luella on Facebook. If I don't show you, ask me to. I've become a master at changing diapers. I can also sing quite a few Disney songs.
I enjoy the great outdoors and make a few camping trips every year. I have tried on many occasions, desperately but unsuccessfully, to start a fire with two sticks. I am not a big sports fan, but I was raised to believe that guys are sports fans (my brother Kyle follows many sports closely, for example). In an ineffective attempt to fill the void, I attend a few Nats games every year. I love going to the games. I enjoy watching the fans as much as the players.
The fourth member of my immediate family is a beagle named Baxter. He is getting on in his years. He suffers similar ailments to an elderly human: back pain, knee replacement, sore hips, cancer, etc. I have taken him on at least 7,000 walks over the course of his life so far.
For the lawyers reading this, I'll provide the compulsory run-down. I graduated from George Washington University Law School, with honors. Although I went to law school part-time, I was a member of the George Washington Law Review and was an Articles Editor in my final year. I was the only part-time student on the editorial staff at the time. In addition to my studies and extracurricular work, I worked full time for a small personal injury firm in Dupont Circle.